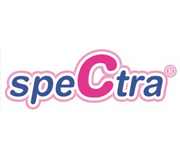 Spectra
Spectra breast pumps are manufactured in Korea and have exploded in popularity around the world in the past 5 years.

Our breast pumps have won design and consumer awards in several countries.

Spectra breast pumps feature massage mode for letdown, very strong suction pressure despite compact size, closed system and super-quiet operation.

With a Spectra breast pump you know you have the very latest in breast pump technology.
Venue: Singapore Expo Hall 5
11 - 12 Jan 2019 (11am-9pm) | 13 Jan 2019 (11am-8pm)