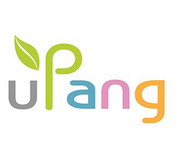 uPang
uPang is the First UV Waterless Sterilizer in the World, made in Korea.

The bestselling sterilizer in Korea & Winner of 4 consecutive Korea Customer Preference 1st Brand Award.

As we know that all babies love to munch and put things like teethers, hand phones, remotes, toys, plastic bottles into their mouth.

However, not all the things can be sterilised with boiling water or using conventional steam baby sterilizer.

With our new product Upang, you can now sterilize everything including toothbrushes, gadgets, cutleries, make up tools, toys, anything you want to clean and sterilize with just one button.
Venue: Singapore Expo Hall 5
11 - 12 Jan 2019 (11am-9pm) | 13 Jan 2019 (11am-8pm)