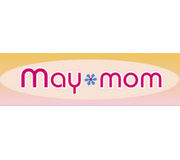 Maymom

Maymom® was founded by a group of fathers with newborn babies.

After three years of growing, it splitted from AeroBile in 2012, to focus on designing, manufacturing and marketing of breastpump related products.

Maymom® provides better and cheaper breastpump accessories. Each batch is carefully monitored to ensure quality.

With more concerns about the accessory quality and the safety of our own babies, we decided to start our own business in providing better-designed accessories that perform equal to or even better than the originals.
Venue: Singapore Expo Hall 5
11 - 12 Jan 2019 (11am-9pm) | 13 Jan 2019 (11am-8pm)