********************************************
Early bird specials are valid only from 11am-1pm daily
For full list of early bird specials/coupons, download the
FREE
magazine here:
https://babyworldfair.com/free-magazine.html
********************************************
Recaro Easylife Stroller!!
LIGHTWEIGHT:
With only 5.7 kg one of the lightest in its class
Particularly compact size (49 x 58 x 26 cm)
PRACTICAL:
Intuitive one-hand folding mechanism
Continuous handle and front swivel lockable wheels for easy manoeuvering with only one hand
Freestanding when folded
COMFORTABLE:
Push-Push-Brake: Lock and release of the brake even with open shoes
Eight smooth running wheels for the best comfort
All round suspension guarantees a smooth ride
Multi recline positions
The new travel system & perfect pushchair from birth onwards!!!
Super Compact!!
With a smart one-hand fold, compact folding size, a large shopping basket, fully suspended wheels and a push-push brake system – the Citylife meets the highest standards in terms of comfort, quality and versatility. VERSATILE!!
.
Plus it's super easy to manoeuvre too! Very practical, easy-to-fold, wide, deep, well-padded seat, is easy to recline, adjustable footrest and comes with a large hood for good shade!
.
If you need a stroller that is comfortable, practical and functional to use every day and will last your child from birth to toddlerhood, then the Recaro Citylife is for you!
.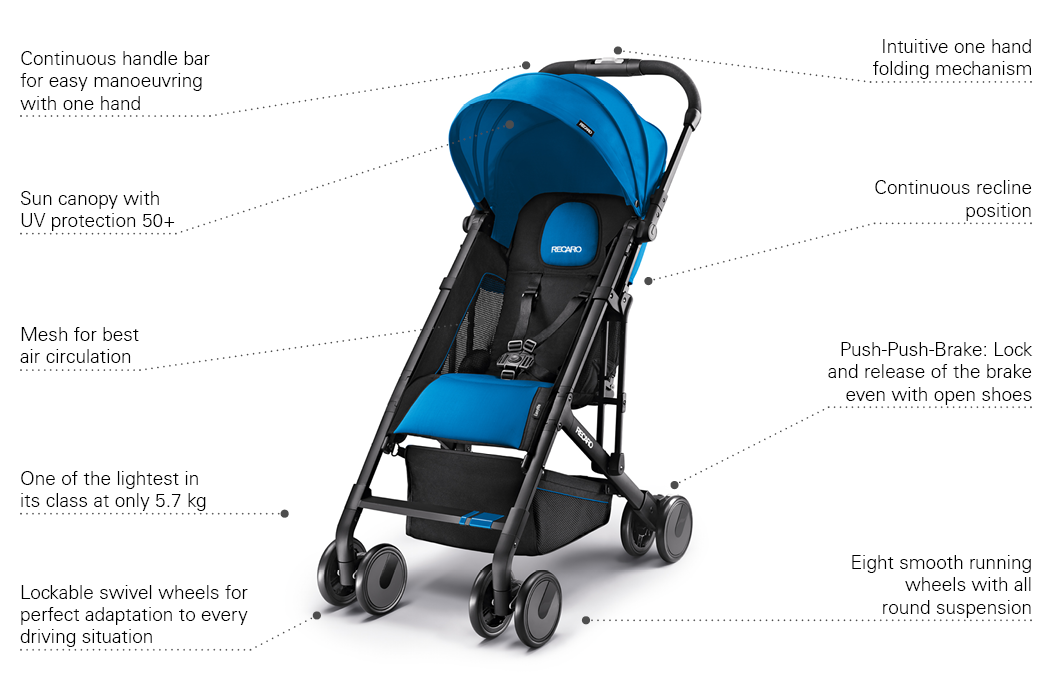 .
- Compact folding size and make for a relaxing everyday life and uncomplicated travelling
- Citylife carrycot* for lie-flat comfort from birth
- Adaptors* for the RECARO Privia and Young Profi Plus
- Ergonomic seating unit for children older
- Smooth-running wheels with full suspension
- Continuous, adjustable handle and front lockable 360° swivel wheels guarantee easy one hand manoevering
- Push-push brakes: Lock and release system
- Intuitive one hand folding mechanism
.
for children from 6 months
Lightweight: only 5.7 kg
Most compact fold
One-handed folding mechanism
Push-Push brake for easy handling
Check out the video here! >> https://youtu.be/NIzsq9WbyWM
PWP Available:
Purchase any Recaro Stroller n get Bumprider Stand On Board & Sit @ $159 (UP:$259)
GRAAAAAB!!