Little Tots Fitted Crib Sheet (50 PERCENT OFF NOW)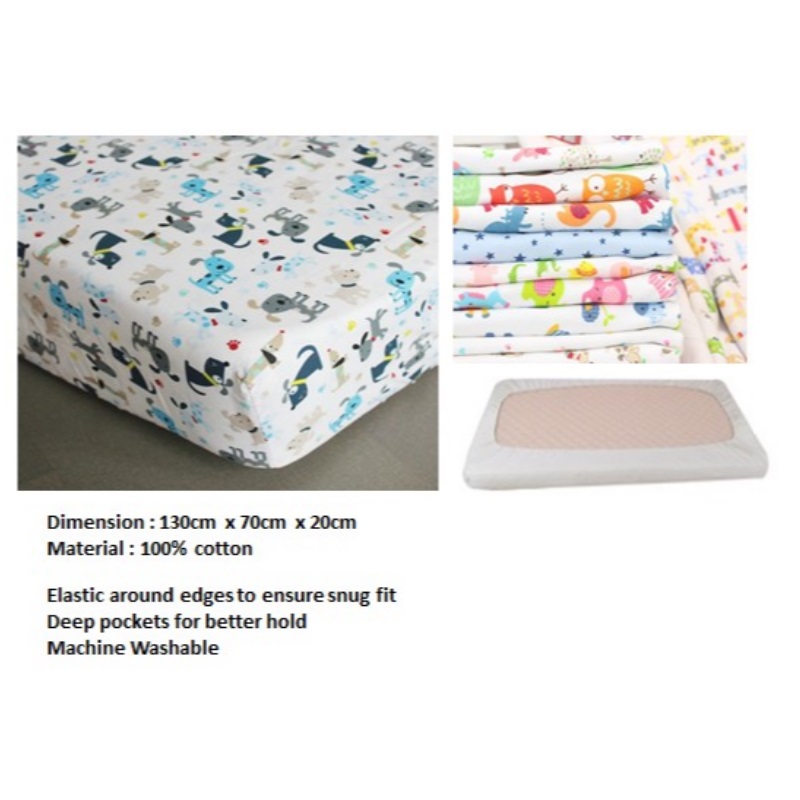 ********************************************
Early bird specials are valid only from 11am-1pm daily
For full list of early bird specials/coupons, download the
FREE
magazine here:
https://babyworldfair.com/free-magazine.html
********************************************
Want your baby to sleep in comfort?
Want to make sure baby sleeps warm and snug?
Want to ease them to sleep easily?
Fitted Crib Sheet ensuring your baby has a good night's sleep!
Crib Sheet:
Soft, easy-care fabric - Soft & soothing for a comfortable night's sleep
Securely fits crib mattress with soft touch fastners and straps
Elastic around edges to ensure snug fit, no more tugging and folding excess cloth
Deep pockets for better hold
Machine washable
100% Cotton
130cm x 70cm x 20cm
Usual Price:
$29.90

Baby World:
$15.00 only!!

Grab it at Booth G43, H41


SHORTLIST this product by clicking the "shortlist" button above and have your Compiled Wish list sent to you!
Little Tots Fitted Crib Sheet (50 PERCENT OFF NOW)

|

Baby World Fair

| Rating:

9

out of

10

|
Venue: Singapore Expo Hall 5
11 - 12 Jan 2019 (11am-9pm) | 13 Jan 2019 (11am-8pm)