Nordic Foodie Organic Baby Snacks (NEW LAUNCH!!)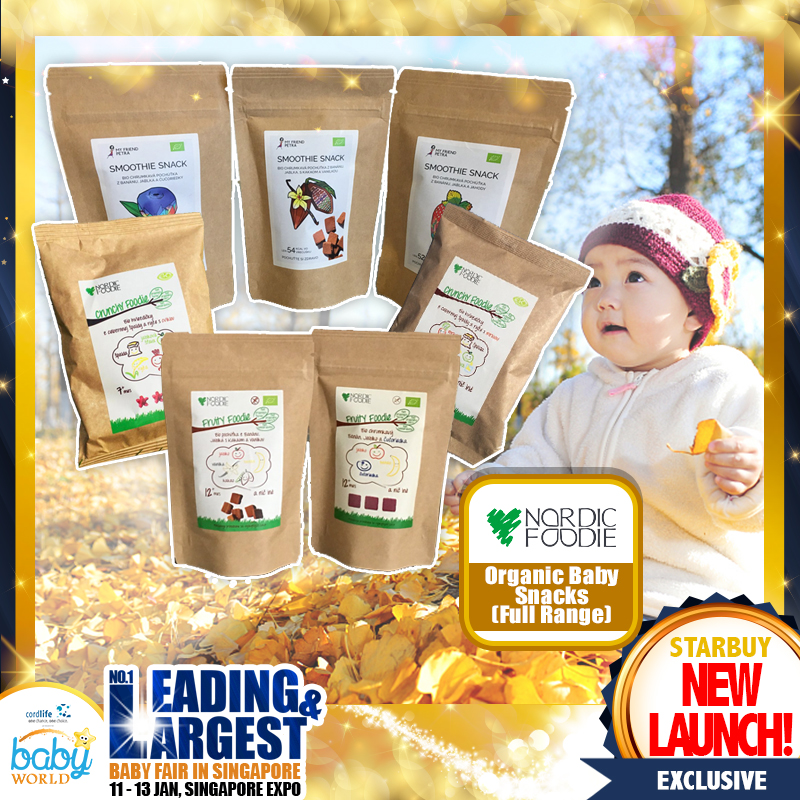 ********************************************
Early bird specials are valid only from 11am-1pm daily
For full list of early bird specials/coupons, download the
FREE
magazine here:
https://babyworldfair.com/free-magazine.html
********************************************
Nordic Foodie Organic Baby Snacks
Healthy bites for your little one!
Can be enjoyed by babies and toddlers from 6 months
Crispy and delicious organic popped stars made of whole grain spelt and rice with a splash of apple juice and a pinch of beetroot, spinach or carrot -
Crunchy Foodie stimulates baby's fine motor skills.
Their pedagogical shape and size encourages babies to reach for them to put them in their mouth and thus train their precision grip.
Melts in the mouth, so there is no choking hazard.
100% organic.
Only useing whole grains, which are rich in fibre in order to get all the best nature has to offer.
Contains gluten. No added sugar. No added salt. Free from milk, lactose or egg. Free from additives.
TRY IT OUT NOW!!


Grab it at Booth H24


SHORTLIST this product by clicking the "shortlist" button above and have your Compiled Wish list sent to you!
Nordic Foodie Organic Baby Snacks (NEW LAUNCH!!)

|

Baby World Fair

| Rating:

9

out of

10

|
Venue: Singapore Expo Hall 5
11 - 12 Jan 2019 (11am-9pm) | 13 Jan 2019 (11am-8pm)