Mother & Child Wellness First Trial Post or Pre Natal Therapy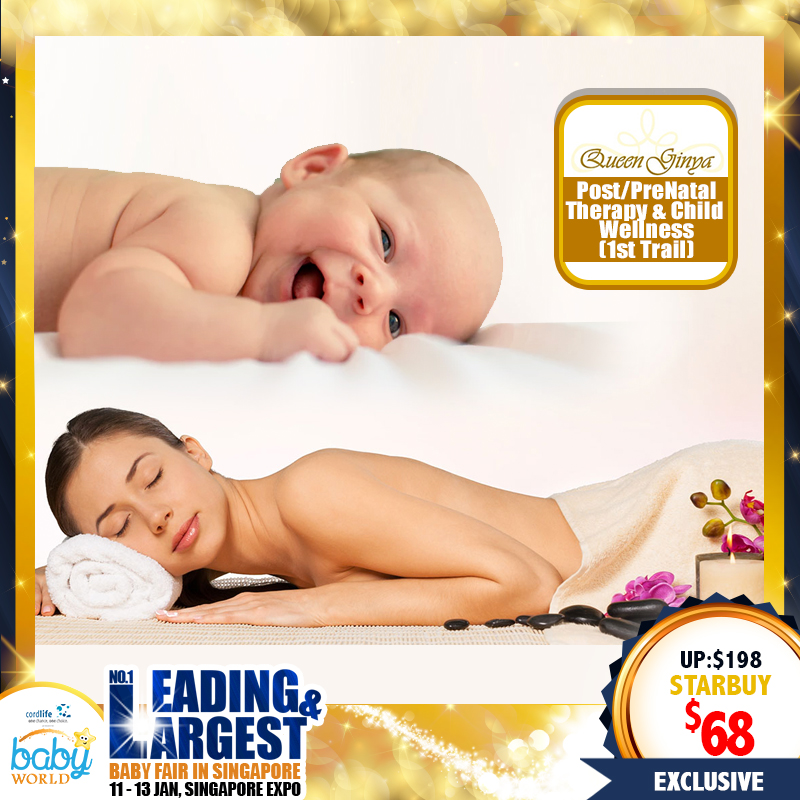 ********************************************
Early bird specials are valid only from 11am-1pm daily
For full list of early bird specials/coupons, download the
FREE
magazine here:
https://babyworldfair.com/free-magazine.html
********************************************
Mother & Child Wellness First Trial Post or Pre Natal Therapy
Specially tailored to suit mummy's needs!
Try it out now!!
Post Natal Therapy: Whether you had a normal delivery or underwent c-section, a post-natal massage is recommended since it helps a mother's body to be toned while firming the abdomen.
OR
Pre Natal Therapy: Touch is vital to the mother's physical and emotional well-being as she adapts to her new body image. Massage gives special attention to the mother-to-be, which in turn, nurtures the new life that grows within her.
Usual Price:
$198.00

Baby World:
$68.00 only!!

Grab it at Booth F23


SHORTLIST this product by clicking the "shortlist" button above and have your Compiled Wish list sent to you!
Mother & Child Wellness First Trial Post or Pre Natal Therapy

|

Baby World Fair

| Rating:

9

out of

10

|
Venue: Singapore Expo Hall 5
11 - 12 Jan 2019 (11am-9pm) | 13 Jan 2019 (11am-8pm)